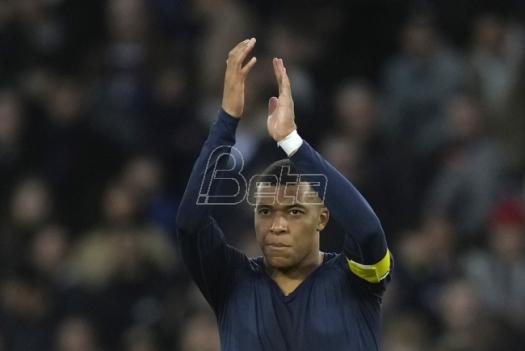 The new captain of the French football team, Kylian Mbappe, said today that he wants to be a "different captain" but at the same time unites his players.
Mbappe addressed the media today for the first time since coach Didier Desan chose him to replace Hugo Lloris.
"A good captain is someone who is first of all team-oriented, who is able to unite and bring others with him during the game. I will be focused on others. I don't want to decide, to impose myself, I want to open the possibility for others to express themselves," he said said Mbape and added that the team is a united group that has shown that it can achieve great things.
Mbappe said that his word should be used in the best way because the captain has to think about the team that has the same goal.
The new captain added that it is normal that Antoine Griezmann is disappointed that he was not chosen as captain.
"I spoke with Antoine. He was disappointed and that is, frankly, understandable and normal. In his place, maybe I would have had the same reaction. He spent ten years in the French national team, maybe he is the most important player of the Deschamps era," said the famous player.
Mbape added that he will not be "superior" to Griezmann because he has more experience in the national team than him.
"Antoine appreciates and loves the whole team and it would be a shame not to use his experience. We will be hand in hand for the French team to win," added Mbappe.
The new captain said he was happy when Dešan appointed him, but added that it was a new responsibility.
"However, it will not change my way of playing and my behavior. I will have to be even more focused on others. I will face this temptation in a positive and benevolent sense," said Mbappe.
Two days ago, Deschan appointed Mbappe as the new captain.
The forward of Paris Saint-Germain will take over the captain's armband from goalkeeper Loris, the record holder for the number of appearances (145), who retired from the national team.
Mbappe has so far played 66 games for the current vice-champions of the world and scored 36 goals.
Atletico Madrid striker Griezmann was chosen as the deputy captain, instead of Rafael Varane, who also retired from the national team after the World Cup in Qatar.
Mbappe will wear the captain's armband for the first time tomorrow, when the French team welcomes the Netherlands at the start of the qualifiers for the 2024 European Championship in Germany.
France will play their second match in Group B on March 27 away against Ireland.